---
---
Kids and Puppies both require 

ATTENTION

and entertainment.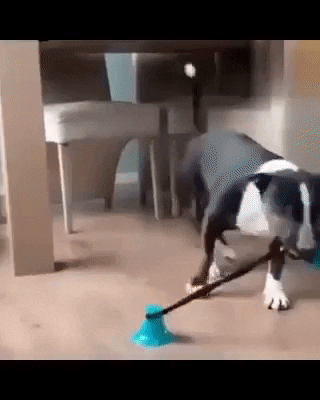 However, 
DOGS

have a much harder time keeping themselves entertained without someone else to

PLAY

with...Until 

TODAY!




Is your pup always biting furniture? Do you see your pet bored without anyone to play with? Our TOOTH CLEANING TOY BALL provides INTERACTIVE FUN that will entertain and challenge any dog to keep them coming back for more time and time again. 




Just stick it and watch them play! Keep them entertained while you finish up your work!
Features:
AUTOMATED DOGGO FUN: Although we love playing with our doggo's, it's hard to keep them entertained at all times, especially the Lil pups! Keep them entertained by sticking our Doggo Tooth Cleaning Toy Ball to the ground and watch them play while you finish your tasks for the day.
 
SAFE, PET-FRIENDLY MATERIAL: Made of BPA-FREE, safe and environmentally friendly polymer materials. It won't cause any harm to your canine friend. Soft, non-abrasive, extra tough for powerful bites and long hours of chewing.


IMPROVE DENTAL HEALTH: This toy HELPS to clean the dog's teeth and massage the gums. A great way to reduce dental plaque, bleeding gums, and a variety of oral diseases.


BUILT TO LAST: It consists of a suction cup and a bouncy ball of polymer material, which can generate a huge force on the floor or glass. The sturdy rope is made of high-density material that won't break and hurt your dog.


INTERACTIVE TOY: A FUN TOY for stimulating your dog's mental and physical well-being. Entertain your dog when he's left alone at home. He can bite or chew to his heart's content.


STRONG SUCTION: Its suction cup can FIRMLY hold any flat surface. Your pet will bite the ball and keep trying to chase it all day long